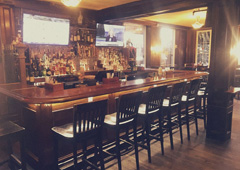 Live Music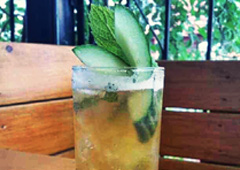 Trivia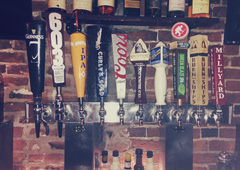 Wine Dinners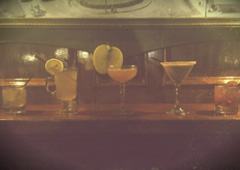 Draft Nights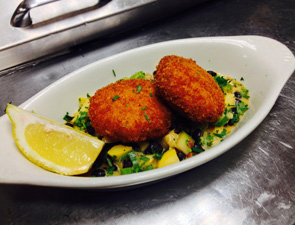 Weddings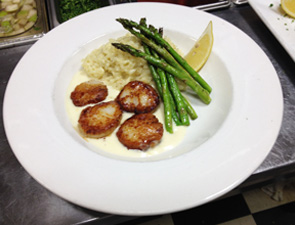 Showers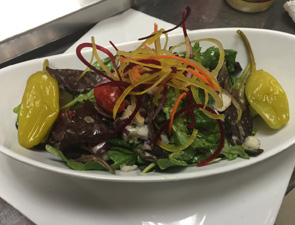 Birthdays
HOT HORS D'OEUVRES

Served by the piece and require a 25-piece minimum, unless otherwise specified.
Chicken Wings
BBQ, Buffalo, or Sweet Ginger Mustard
Stuffed Mushrooms
With spinach and cheese
Stuffed Mushrooms
With crab stuffing
Crab Cakes
With Remoulade
Polenta Cakes
With roasted red pepper coulis and shaved parmesan
Phyllo Cups
Filled with Brie and mushrooms
Mini Quesadillas: Choose Protein
Chicken or beef
Skewered Satay: Choose Protein
Chicken
Skewered Satay: Choose Protein
Beef
Potstickers
Pork and vegetable-stuffed dumplings with a sweet soy dipping sauce
Bacon-wrapped Scallops
In a maple glaze
Twice-baked Potatoes
With cheddar, chive and bacon
Brie & Fruit Danish
Brie wrapped in puff pastry with fruit preserves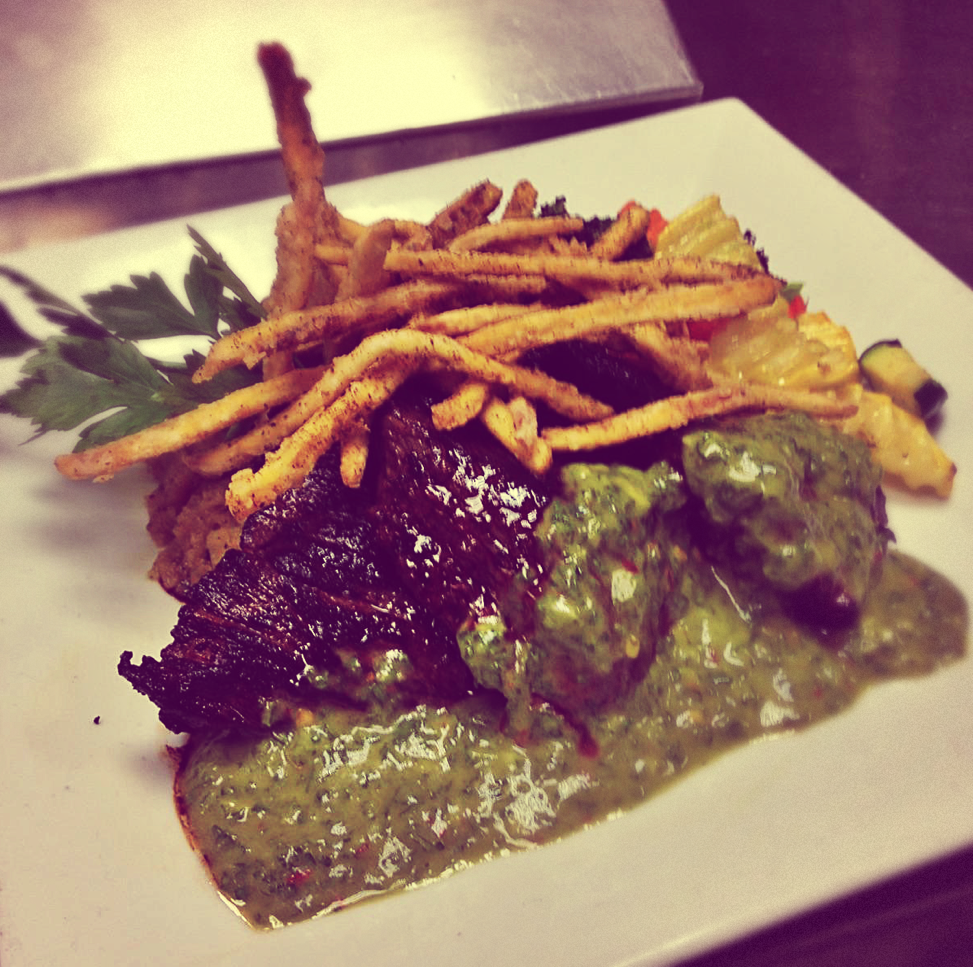 Spinach & Artichoke Dip
With house-made pita chips
Meatballs: Choose Sauce
Sweet and sour or marinara
Jalopeño Poppers
Stuffed with grilled chorizo sausage, parmesan and cream cheese
Chicken Meatballs
With sun-dried tomato pesto
SOUPS & SALADS

All soups and salads serve 25 guests.
Mixed Green Salad
Choice of two dressings
Fresh Mozzarella & Tomato Salad
With herb cream cheese
Curried Chicken Salad
With grapes and walnuts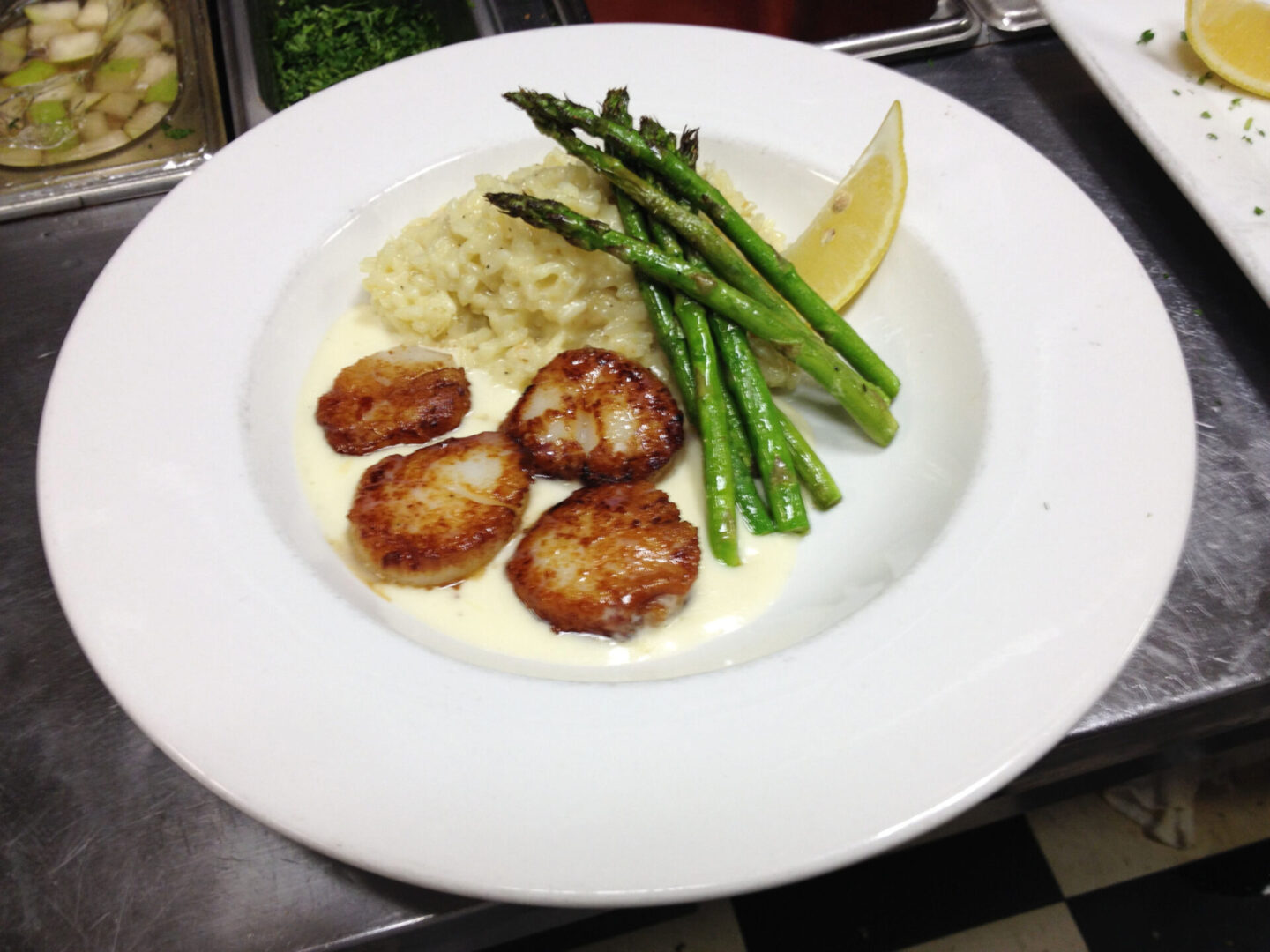 BUFFET PACKAGES

All buffet packages are priced per guest.
Italian Buffet Package
Includes garlic bread, choice of mixed greens or Caesar salad and two of the following entrée options:
· Sweet Italian Sausage with Peppers
· Meat or Vegetable Lasagna
· Marinara Meatballs
· Chicken Parmesan
· Eggplant Parmesan
· Baked Ziti
· Chef's Choice of Vegetable
Barbeque Ribs Buffet Package
Includes choice of mixed greens or Caesar salad and all the following:
· Baby Back Ribs with Homemade Barbeque Sauce
· Coleslaw
· Potato Salad
· Warm Rolls and Butter